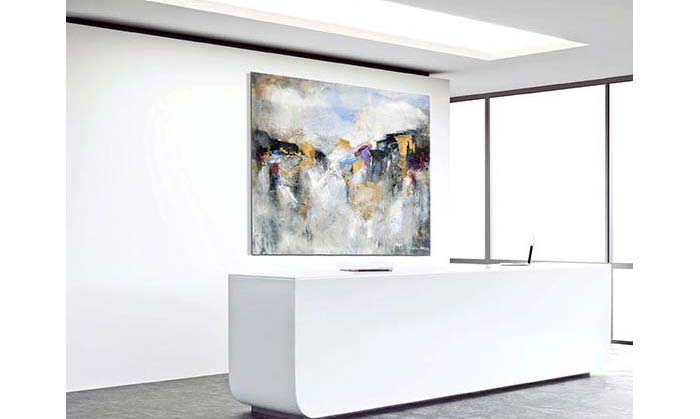 Create an inviting atmosphere with a fresh sense of style.
Make your workspace stand out with a custom work of art created specially for your business.
Landscapes are among the most collected artwork. In this piece, the artist mixed a bit of fantasy with reality to create a delightful hybrid. Metallic gold leaf foil was added too.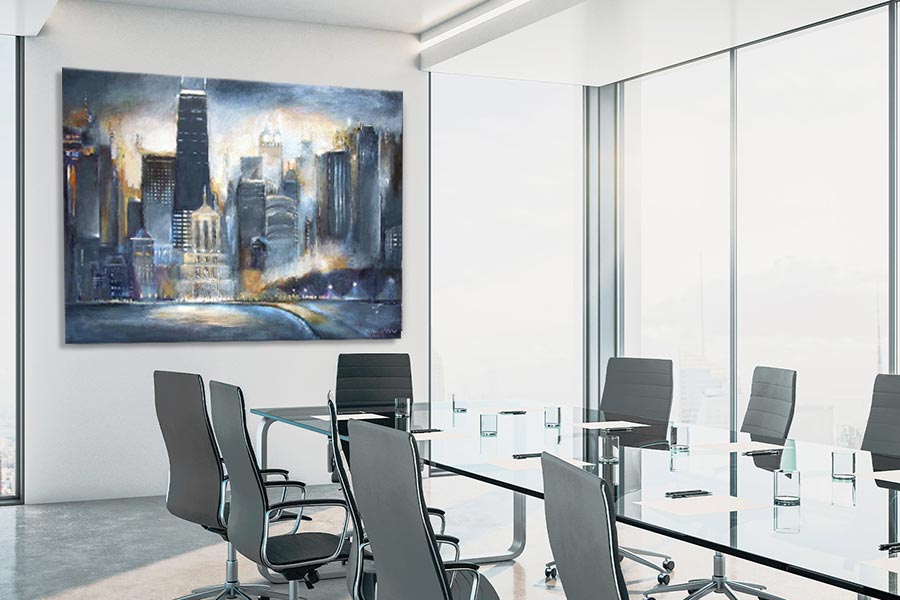 Skyline Paintings and Prints
Bring a custom art skyline into your business world. You can enjoy it there and so can your staff and clients.
Shown is "Oak Beach Skyline at Sunset"
"This is one of my absolute favorite views of Chicago, and my favorite painting of that view."
A large downtown Chicago law firm has collected over a dozen original Chicago cityscape paintings.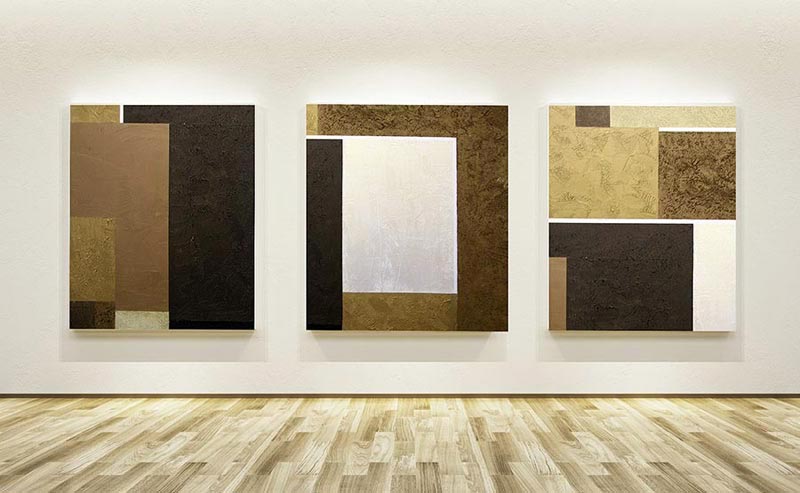 Multi-panel Wall Art
Combining rich metallic colors and deep browns and blacks, this modern abstract can offer an impressive scale and open up a small space. Or it can provide a visual focus for a large expansive entry wall.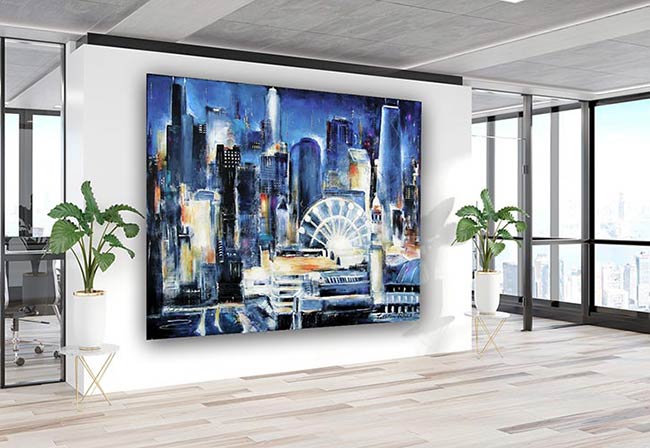 Paintings of Chicago
Chicago Navy Pier is one of the top destinations for tourists and Chicagoans. It's such a happy place for so many people, that it's a natural for a custom painting.
Have an original painting done in your colors, a particular view and favorite features to bring a view of Chicago to your staff and clients.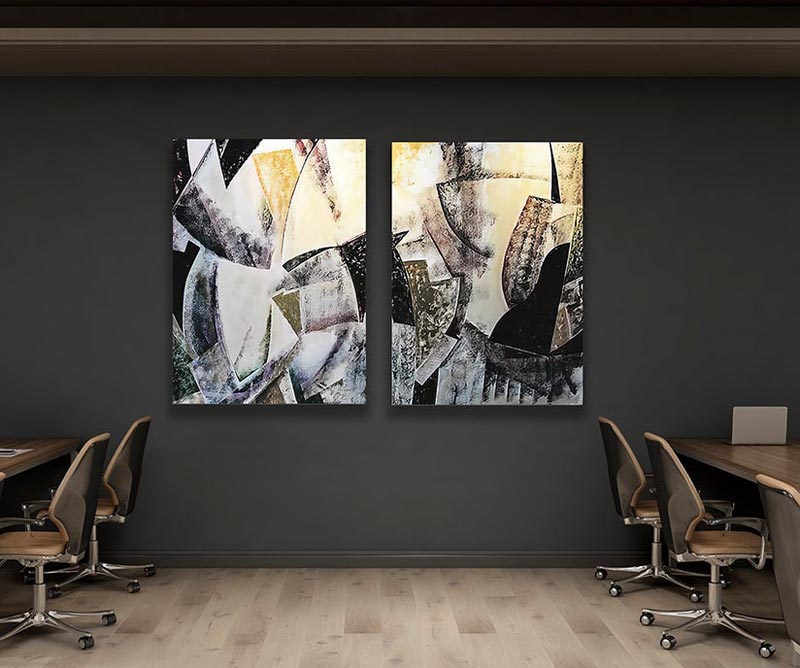 Abstract Art Paintings and Prints
Abstract neutral art for an office area might be selected for many reasons.
It may offer a playful respite from "getting down to business".
Here it contains both the colors of the room and echoes the shapes within the room.
We'll design and create an impressive one-of-a-kind painting for you. And of course, the colors and size are up to you!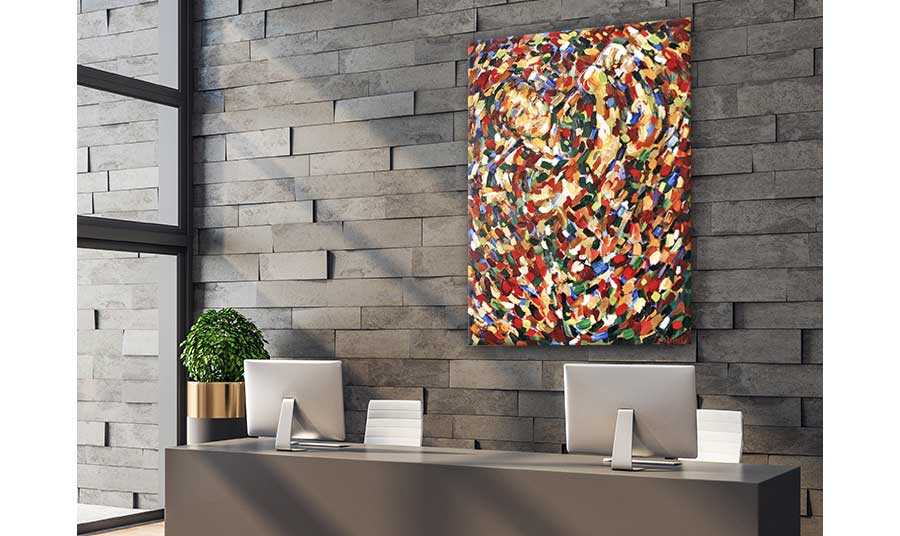 Totally Unique Golf Wall Art!
Our absolutely distinctive pieces provide a visual treat for today's golfers, who love to celebrate their passion for this incredible sport. Great for executive offices, private golf clubs, and home offices.
Order a custom golf painting in colors that work with your setting.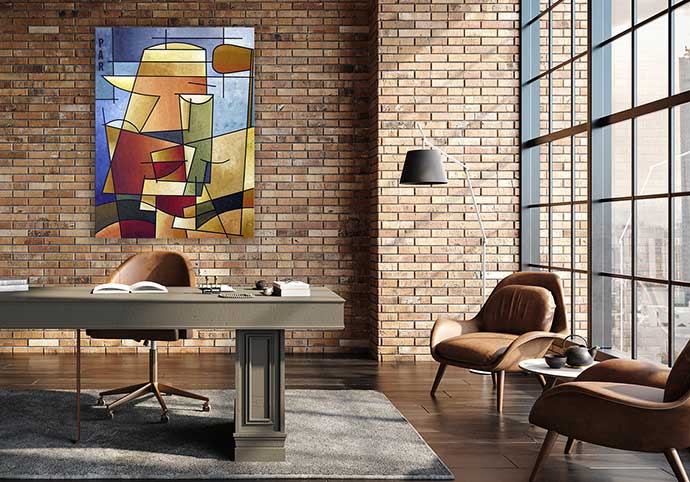 Modern Art for Golfers
Golf is such an incredibly popular sport and is among some of our most requested art commissions.
The abstract art styles we've developed are found nowhere else.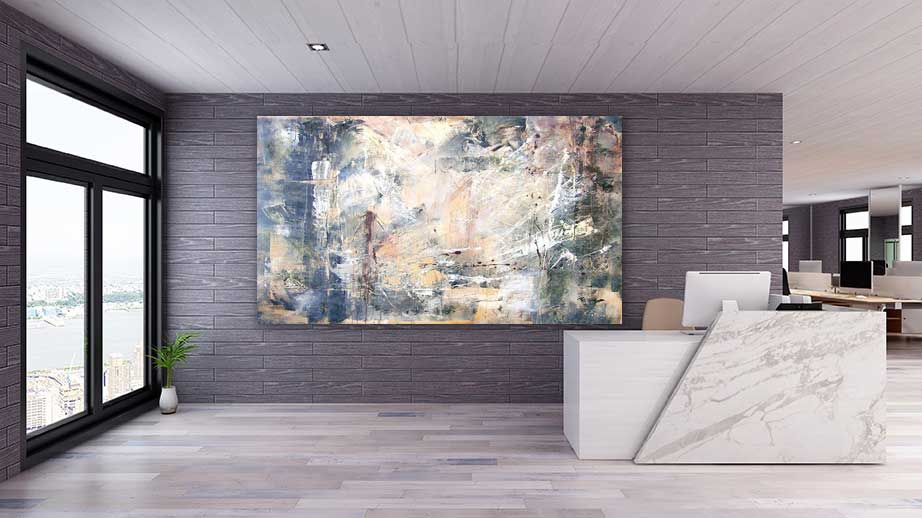 Oversized Wall Art
Our corporate custom artwork gives you the opportunity to have commissioned fine art that wonderfully fits your space and style. We'll work with you to create original art that perfectly complements your business.
The piece shown here is 96" x 48", a great example of customized canvas wall art. A large custom-made painting like this one can be created for any area, providing a dramatic centerpiece.
The piece shown is from the series "Traces of Time".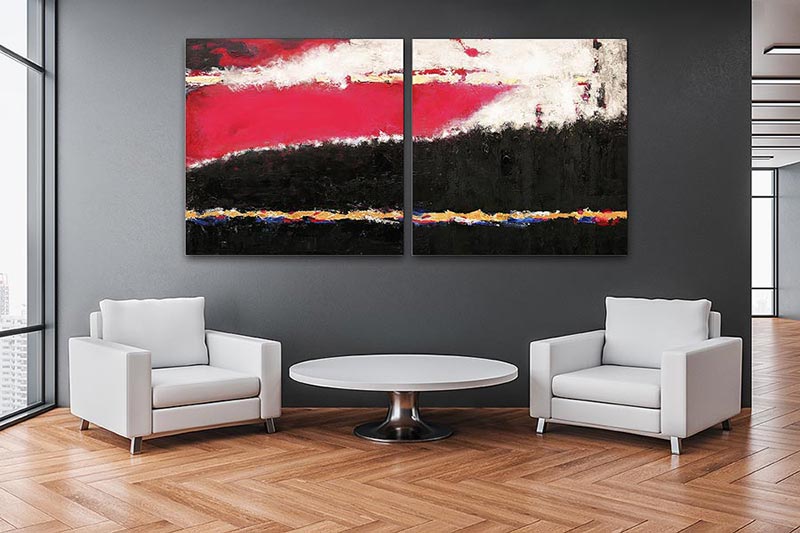 Custom-made Fine Art "Viva Magenta"
Architectural Digest lists "Viva Magenta" as a 'Color of the Year' for 2023. This dramatic 5ft. x 10ft. custom diptych painting is deeply textural and also contains gold leaf foil! It is a great example of using color, size and texture to awaken a muted space.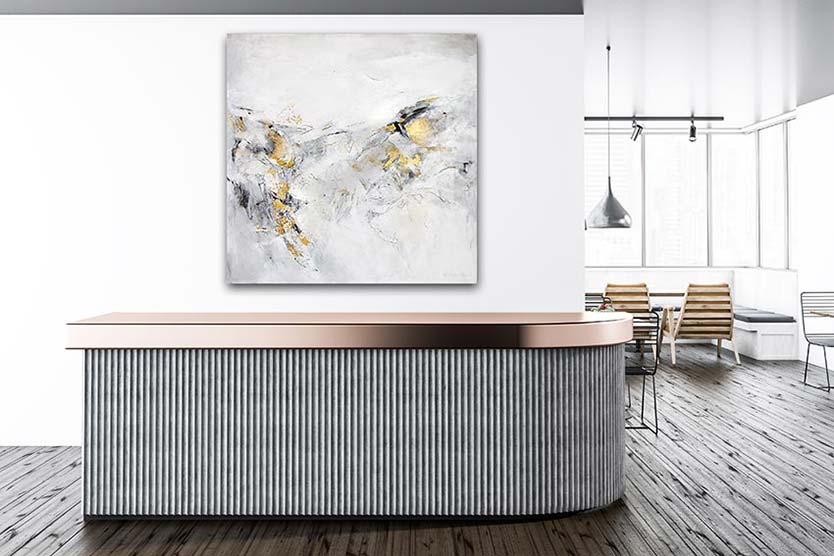 Fine Art Canvas Wrap Prints
Whether you're ordering 1 or 100, there's no framing required.
Exceptional wall art for exceptional settings.