Our history includes owning and operating our own art studio/galleries in some of the most prestigious locations in the U.S.
The galleries have always been extremely unique and engaging.
We were often open until late evening, with artists at work, jazz playing, and gallery visitors interacting with the artists. A wonderful venue for creating and selling our own original paintings.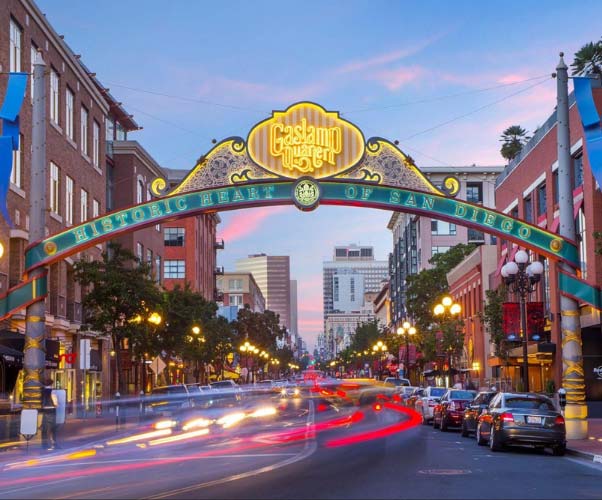 San Diego's Gaslamp Quarter
Our 1st gallery was located on 5th Avenue in the "Historic Heart of San Diego". This is where we began to create and sell our originals.
Custom works were often requested, and became a wonderful collaboration for both artist and client. During these years we developed a wide array of skills and expertise, and loved the artistic growth that custom work offered.
Hundreds of custom pieces later, we are absolutely confident that we are able to create a custom painting that you will just love.
We really listen. One of the things we are proud of is being able to listen to a client and translate ideas and emotions into art.
We've become exceptionally skilled at this. Artists are trained to see at a high level; learning to listen just as intensely is an often disregarded skill.
Our only goal is that you absolutely love your painting. This is our quest!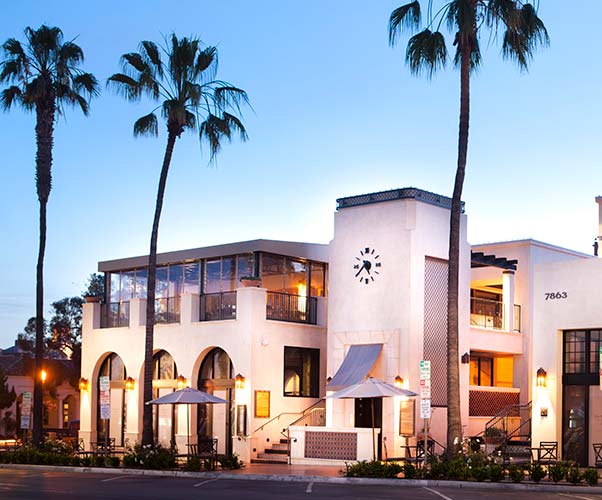 La Jolla's Prospect Street
Our gallery in La Jolla was situated in the midst of exclusive retail shops and world renowned restaurants.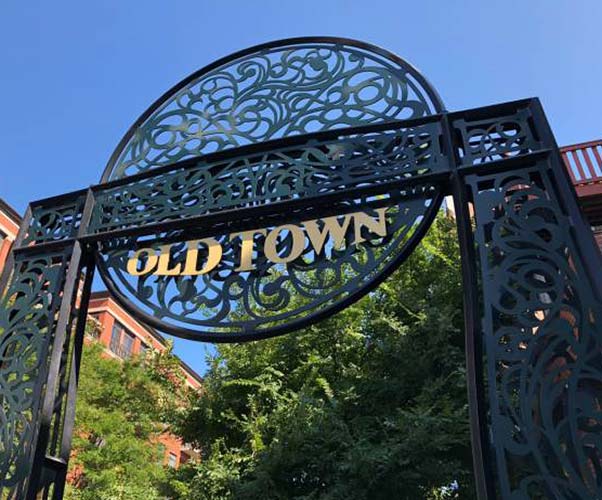 Gold Coast - Chicago
Our Old Town galleries, in Chicago's Gold Coast were the true beginning of our path in Chicago. Soon we were invited to open a gallery in Piper's Alley, next to "Second City Comedy".
With over 150 paintings of Chicago - each very unique, we were selected "Artists of the Year" for two years in a row by the Chicago Convention & Tourism Bureau (CCTB).
The CCTB purchased prints of the works to present as gifts to corporate leaders and visiting dignitaries. The artwork was also presented to prominent figures in the government of Chicago upon a number of special occasions.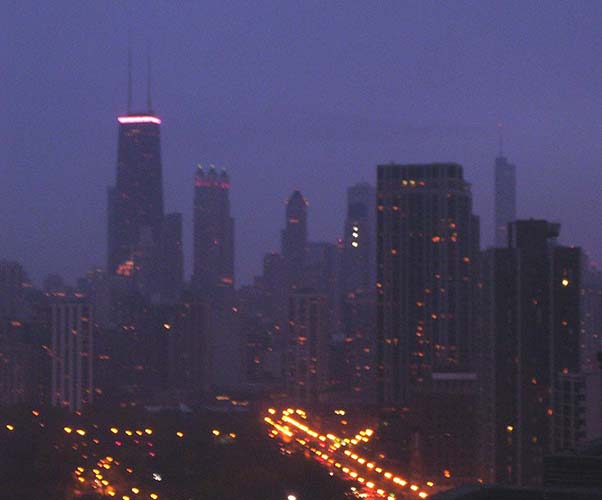 Lincoln Park - Chicago
The view from our 23rd floor art studio looking out over downtown Chicago, a constant source of inspiration.
Soon came a licensing agreement from the Disney Channel for one of our Chicago cityscape images for the sitcom "Shake It Up - Chicago". And then an invitation to join the US State Department's "Art in Embassies" program. In the embassy they displayed one our "Chicago Jazz and Blues" paintings - alongside works by such notable Chicagoans as Frank Lloyd Wright.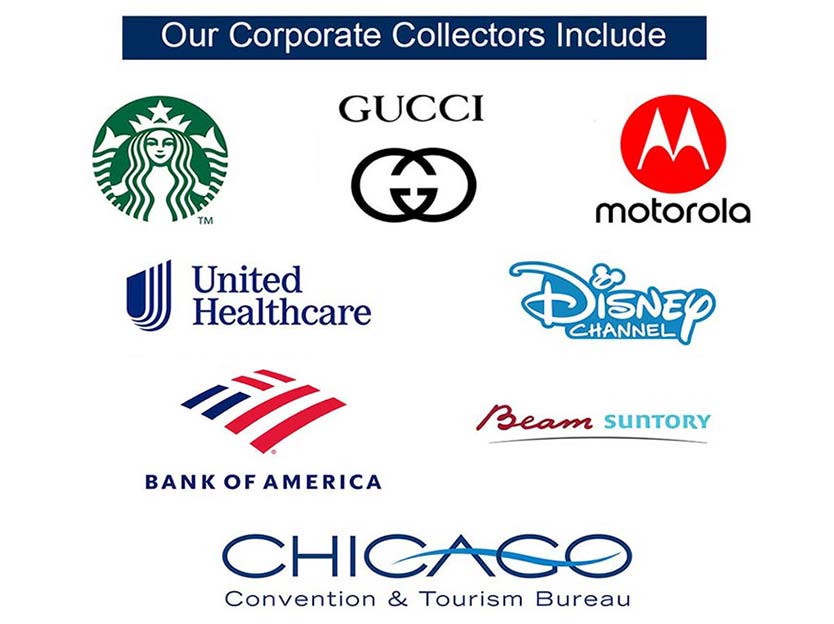 A Few Additional Corporate Art Collectors and Clients
US State Department
National Association of Realtors
University of Wisconsin
Leo Burnett Advertising
University of Illinois Healthcare
Long Beach Main Library
Dupage Children's Museum
Chicago Fire
Dominus Capital
San Diego Historic Properties