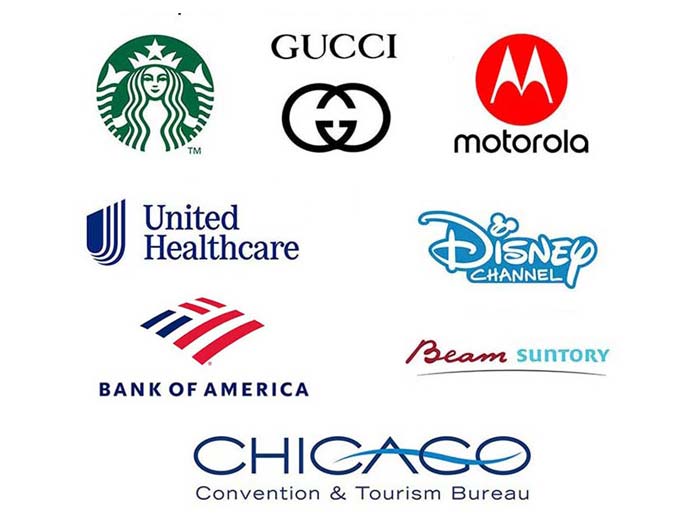 Our Clients Include
We provide custom artwork to businesses of all sizes. From Fortune 500 companies to not-for-profits and solo entrepeneurs, our artwork is tailored to make a lasting impression. Our artwork is an impressive and affordable way to add a unique, creative touch to any space.
US State Department
National Association of Realtors
University of Wisconsin
Leo Burnett Advertising
University of Illinois Healthcare
Long Beach Main Library
Dupage Children's Museum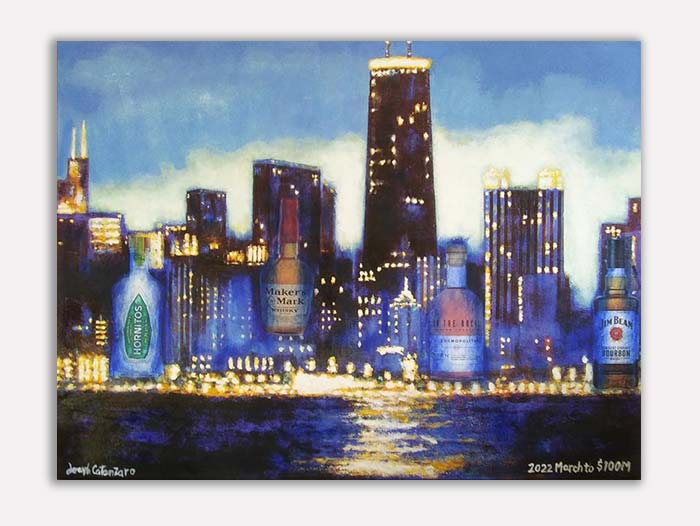 Custom Artwork for Beam Suntory.
"Great end product and fantastic/easy to work with the team." Ryan S.
Business Client Reviews
Our company purchased a large number of pieces a few years back. We got so many compliments from clients and other guests that we added to our collection. When we moved offices recently, we added again. We love our pieces and Kathleen and Joseph made the whole process so easy. I would highly recommend them!  Stephanie S.
-
   Has been my go to for years. I cannot thank these guys enough for their professionalism, their integrity and their obvious dedication to their craft and their products. I've never been let down. Not once. Rick
-
Wonderful business to work with, and beautiful art!!
I would recommend them to anyone looking for that perfect piece! Shipping was quick and the packaging kept the piece very safe. Elizabeth S.
   "
I recently ordered a Cubist piece of art from Chicago Skyline Art and had it shipped to Ontario Canada.
I am totally delighted with the art, and there were absolutely no issues with the shipping. Would definitely order again!" - Lise A.
-
We have purchased two custom paintings from Kathleen and Joseph. Both are absolutely beautiful! Lisa L.
From our emails:
"Hello — I got the painting today, and I love it. It's quite a hit at the office.  Thanks." Dave...Dallas TX
-
"Everything turned out perfect and exceeds my expectations! Thanks to all of you." Joe G...Chicago IL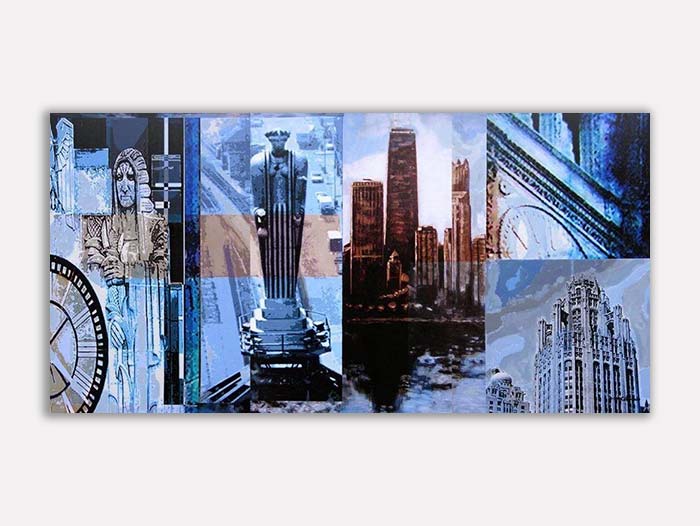 Dinsmore Law Firm
"The custom print looks great!" Heidi Y.