You can order a custom collage painting for your business or home today!

It can range in size from small to very large - from a single painting to multi-panel canvases. Your painting can incorporate your own photos, and/or photos collected by the artist to suit the subject.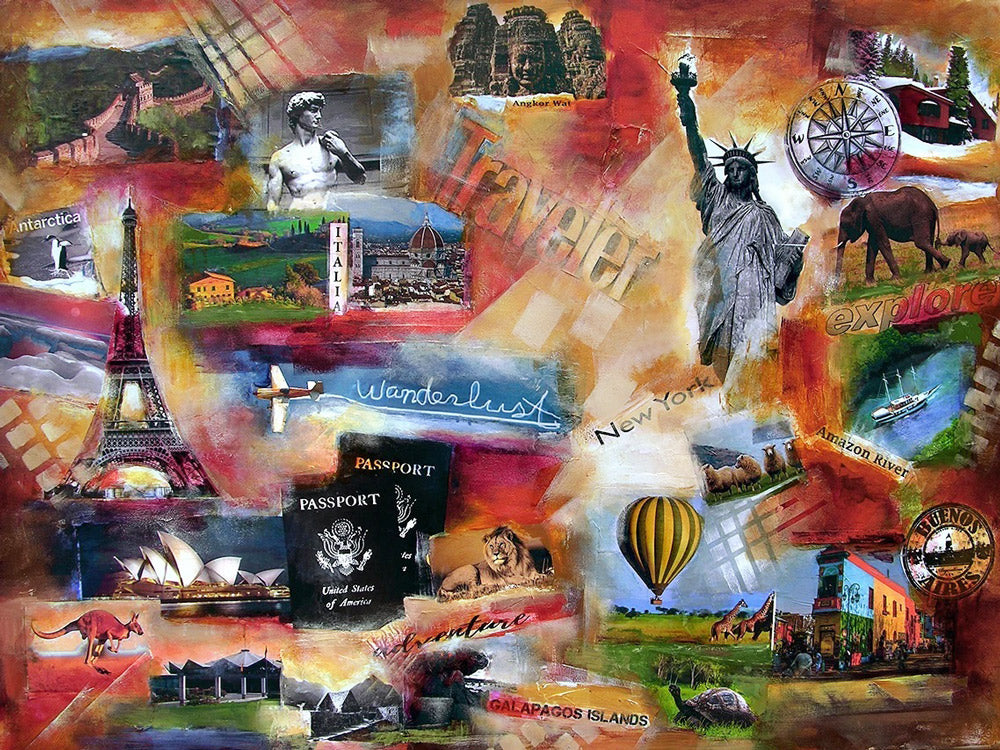 Travel Paintings
A travel painting created for a couple to celebrate their world travels - from a list of favorite places, things and ideas.

Almost any subject area you can imagine can serve as the basis for an amazing collage painting!

* Sports
* Travels
* Music or Literature
* Family History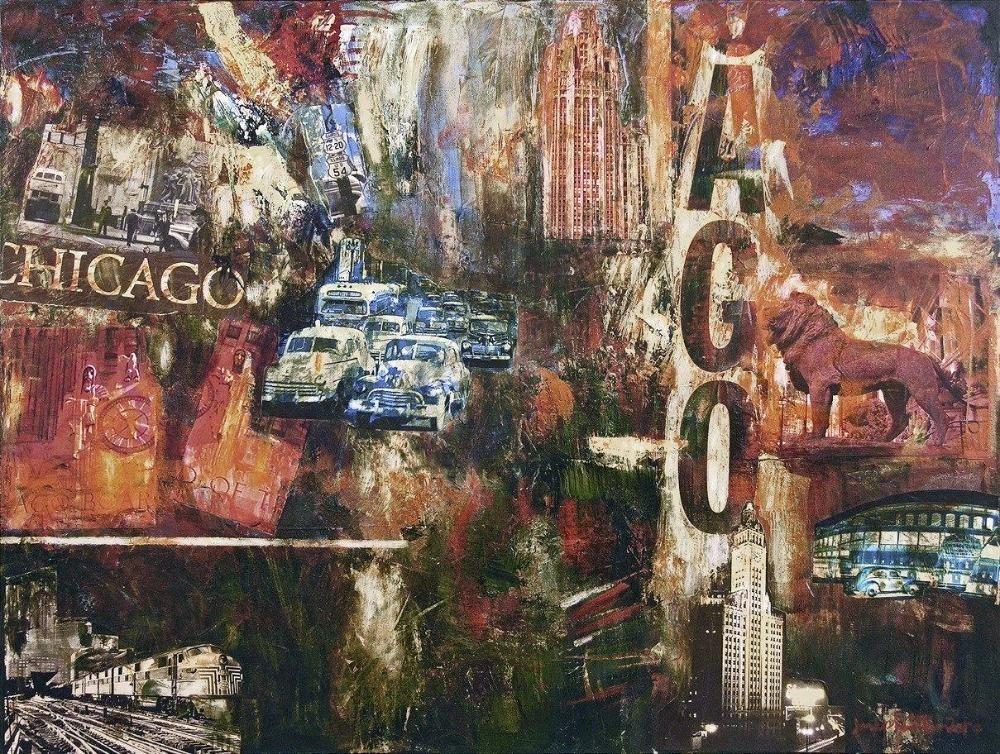 Vintage Chicago

Highlighting vintage photo images of Chicago, mixed with a contemporary flair. What images would you choose?


Inspiring Examples
About Chicago Jazz and Blues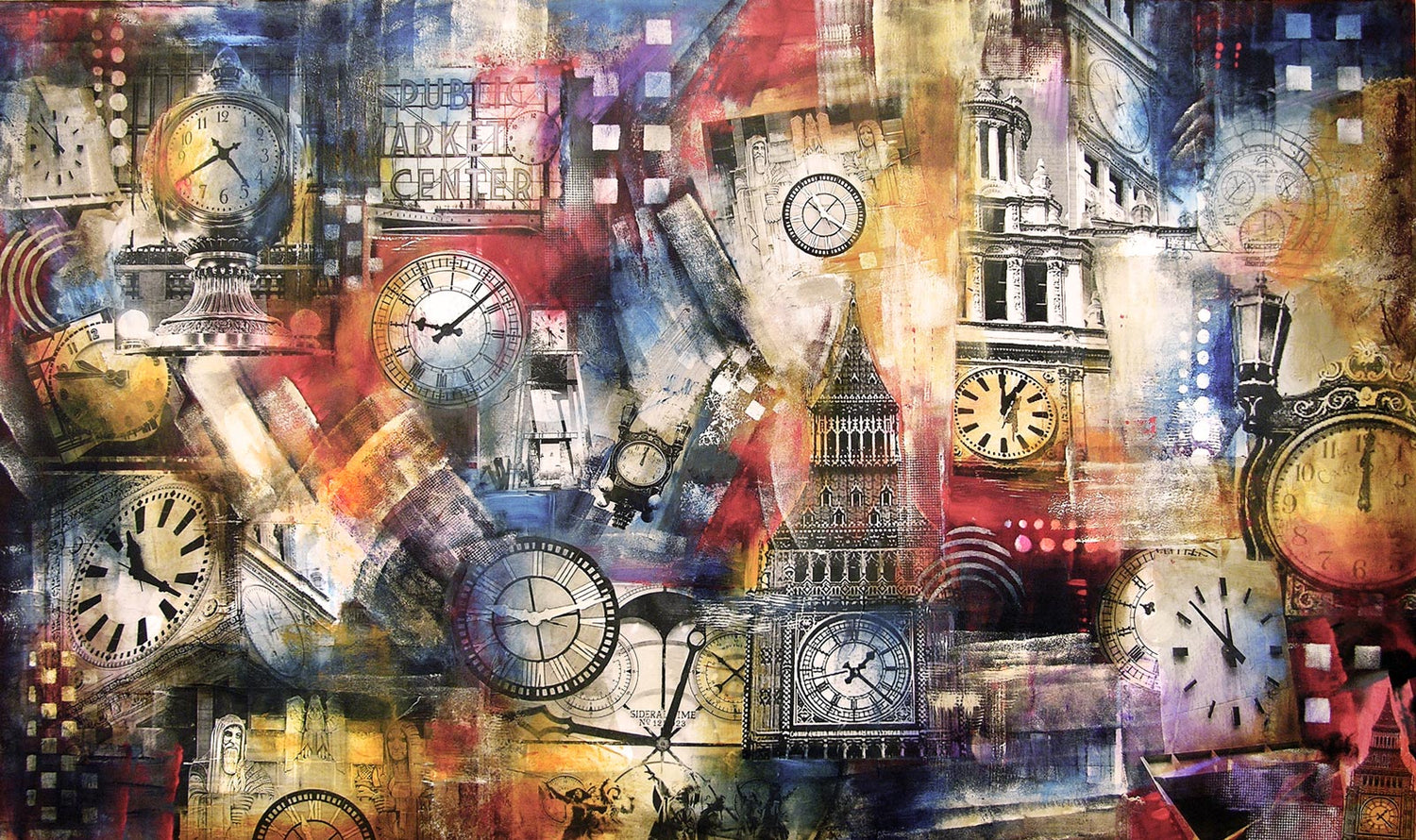 A Love of Clocks & Travel
Celebrated by a fine art painting!
Route 66 - Americana Writ Large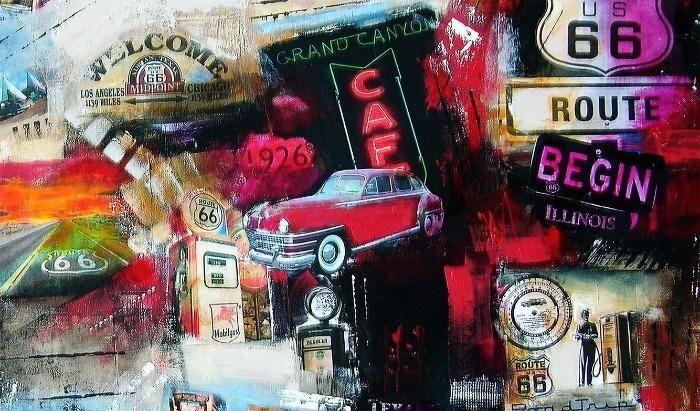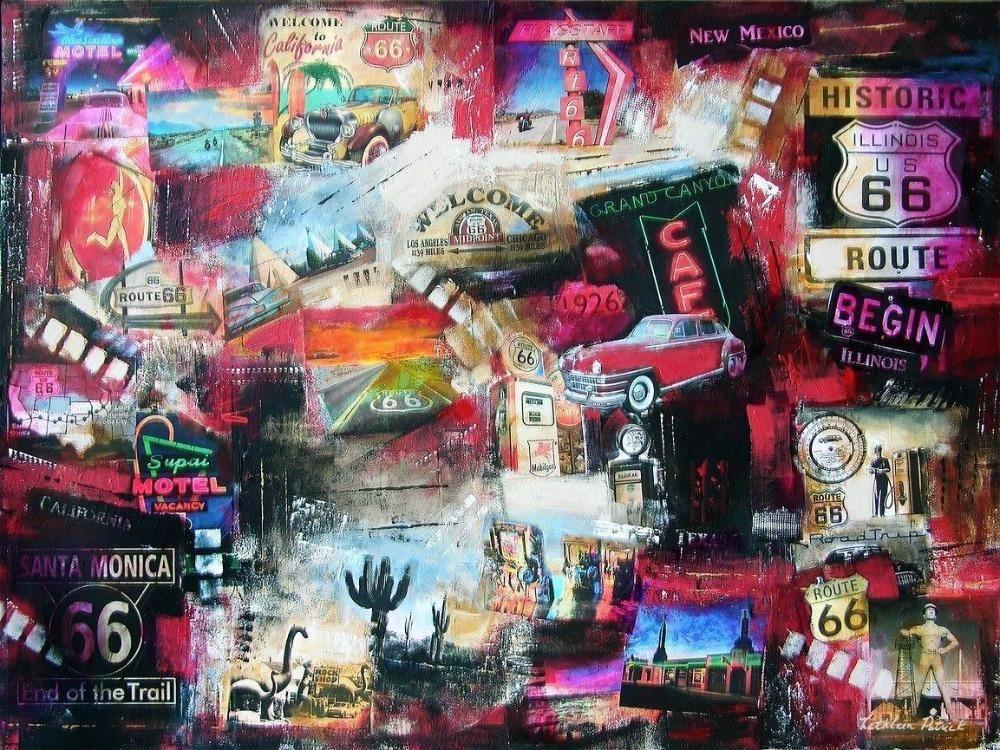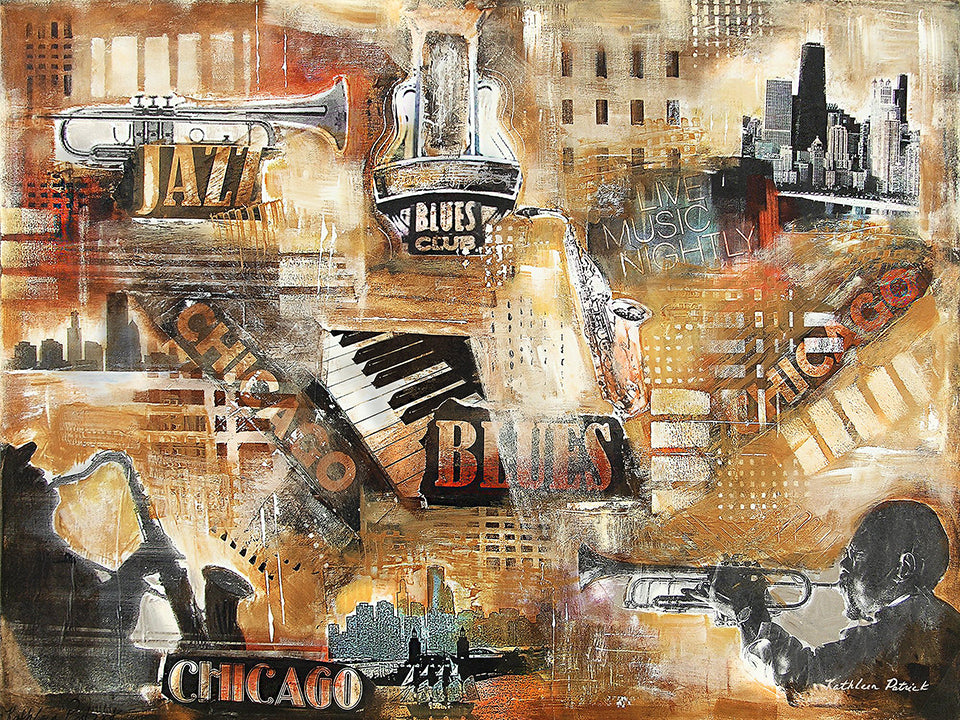 Jazz & Blues Chicago

Exhibited by the US State Department - hung alongside art works of other prominent Chicago artists, including the likes of Frank Lloyd Wright.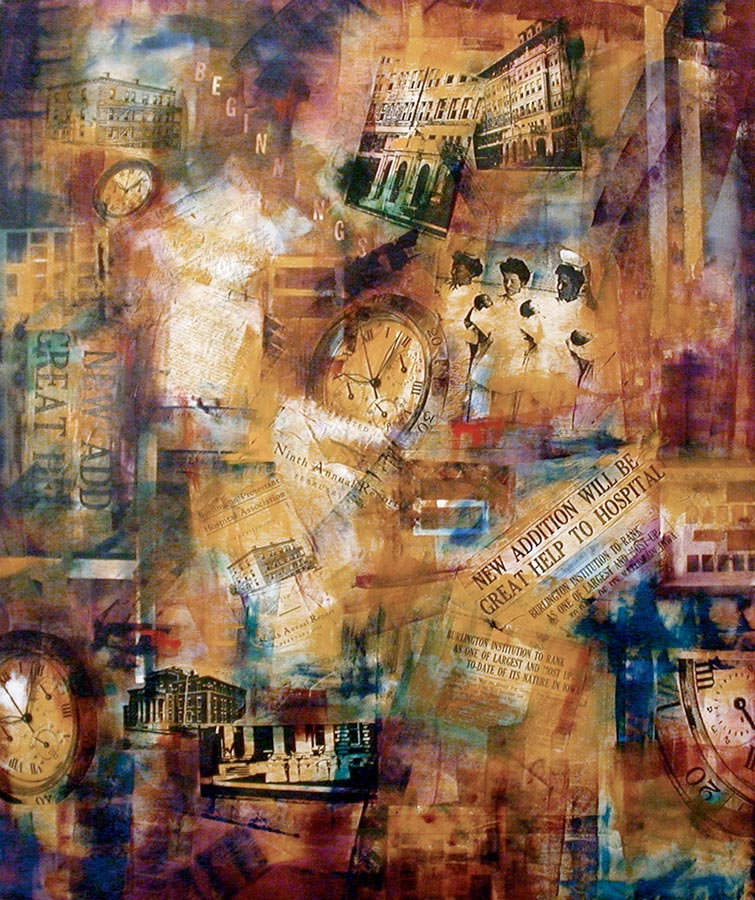 Celebrating 100 Years
Time pieces and newspaper photos highlight a medical centers history.

Here's How to Commission Your Painting
1. Decide on the subject, theme, and example you've seen.

2. Provide photos or ask us to select them, subject to your approval. Decide on the size and colors. Do you want a singular canvas or more than one canvas?

3. Call or e-mail us to discuss your commission.

4. Once the details are determined and outlined, the deposit is 70%.

5. In @ 3 1/2 to 4 weeks, we'll email photos to you.

6. Review the photos and let us know what alterations, if any, you'd like.

7. Pay balance, and have us ship it to you!


READ OUR TRUSTPILOT REVIEWS! --- SEE WHAT OUR COLLECTORS SAY!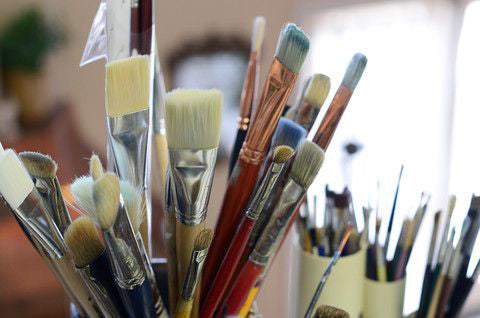 Popular Sizes
24" x 24"___ 24" x 30"___ 24" x 36"___ 30" x 40"___

36" x 36"___ 36" x 48"___ 36" x 60"___ 48" x 48"___ 48" x 60"

We've created paintings as large as 60" x 72", 60" x 96", and 72" x 108".

Diptychs (2 canvases) and Triptychs (3 canvasses) are also available.

For more ideas and styles >
A Proposal for a Stanford Architectural Montage Painting on Canvas