Artwork Styles for Miami Home
This page is to provide additional samples of our work, beyond those found on our website.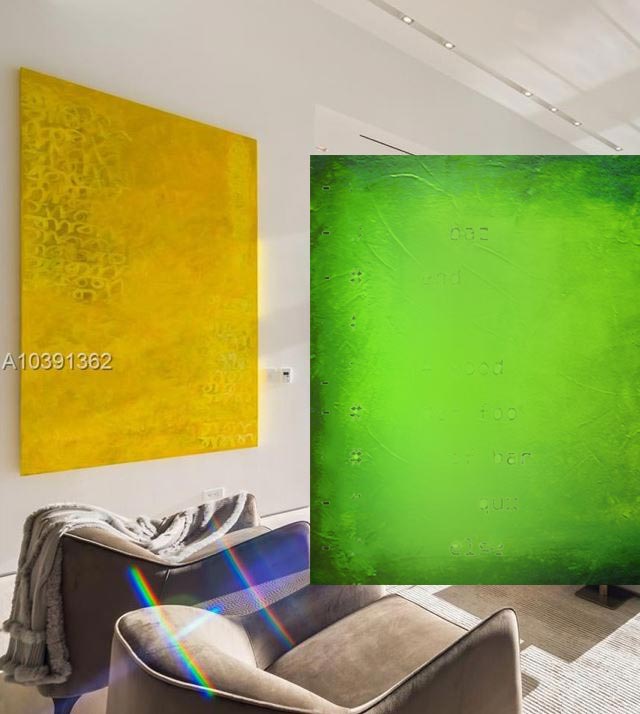 Painting with Code
We saw this photo of the yellow painting. which has an occluded pattern beneath layers of color and glazes. It occured to both of us it would be an intriguing concept with some of your coding beneath. The green example is a very rough sample - just to put the idea forward. At a distance one would see pattern but not particulars. Once you get closer to the painting bits of code would become apparent in kind of a wavering presence beneath the surface. Like you're looking into a pool of water.
Should there be interest, we'll make a small prototype and send it before doing the actual painting.
The painting can be any color, and would be textural.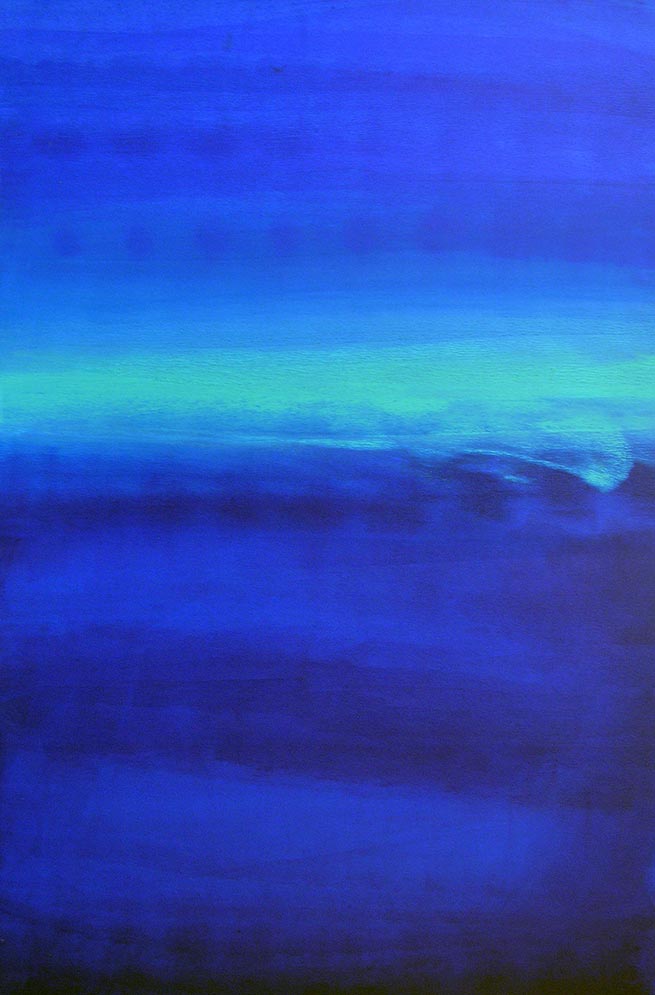 Sample 1
Celebrating the Miami coastline.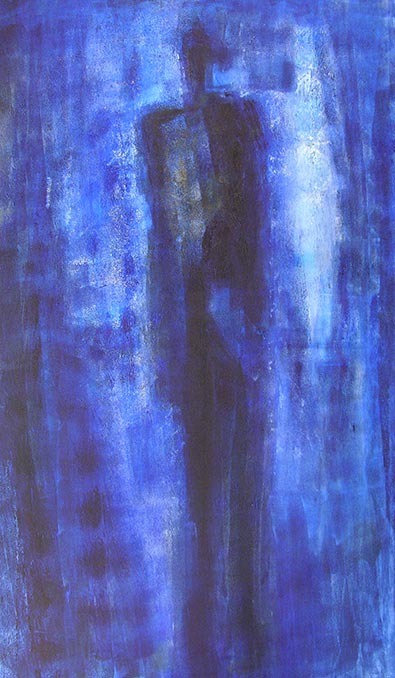 Sample 2
Abstract figurative and continuing the blue theme.
Sample 3
Color-field abstract where as you look closer you begin to see there are fish in the water.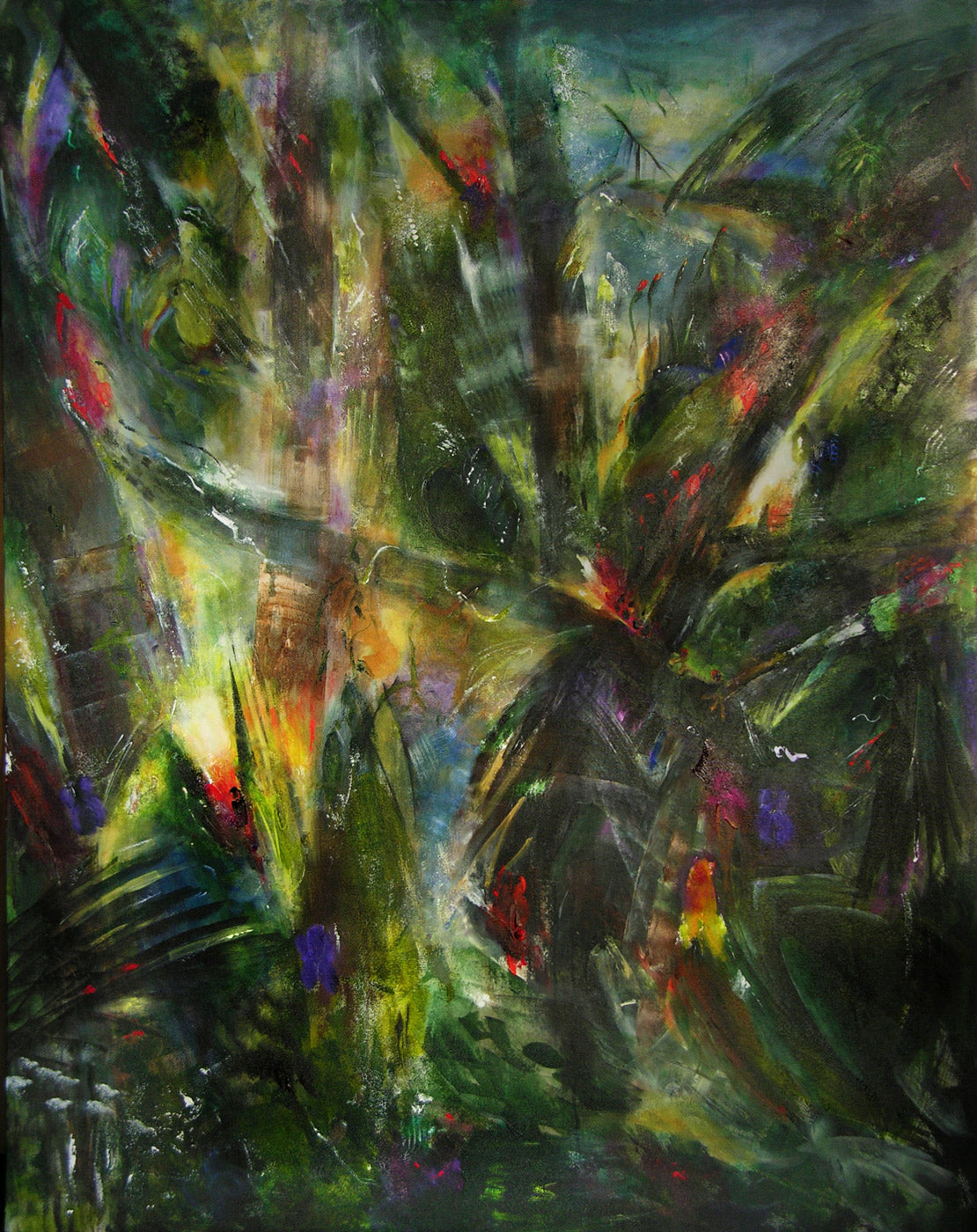 Sample 4
Abstract with palm trees, tropical birds, and ocean in the backgound. This was a custom piece for a recent client with a home in Costa Rica.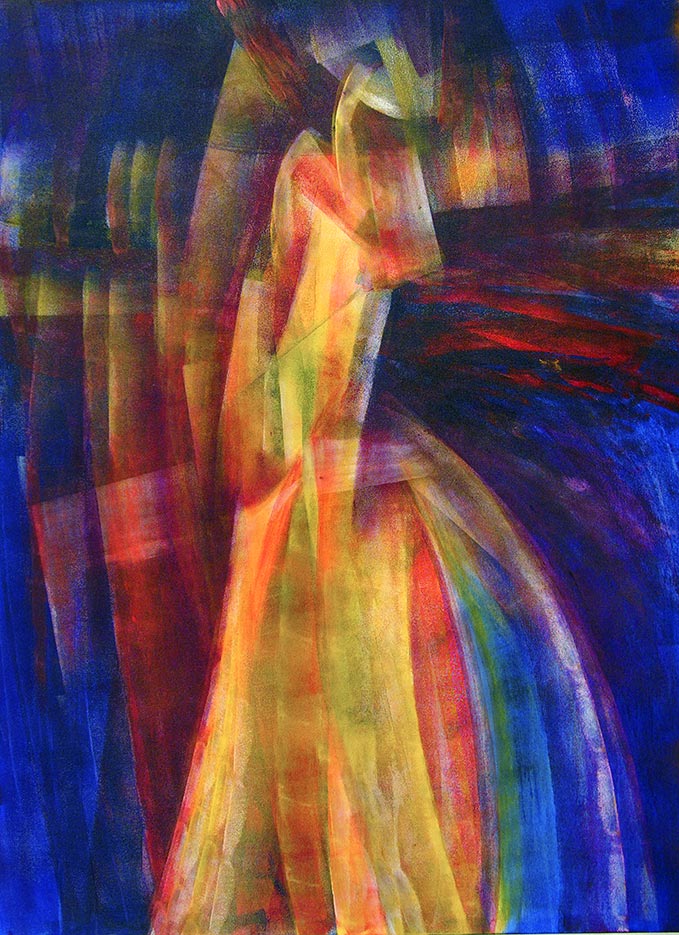 Sample 5
Abstract figure in motion.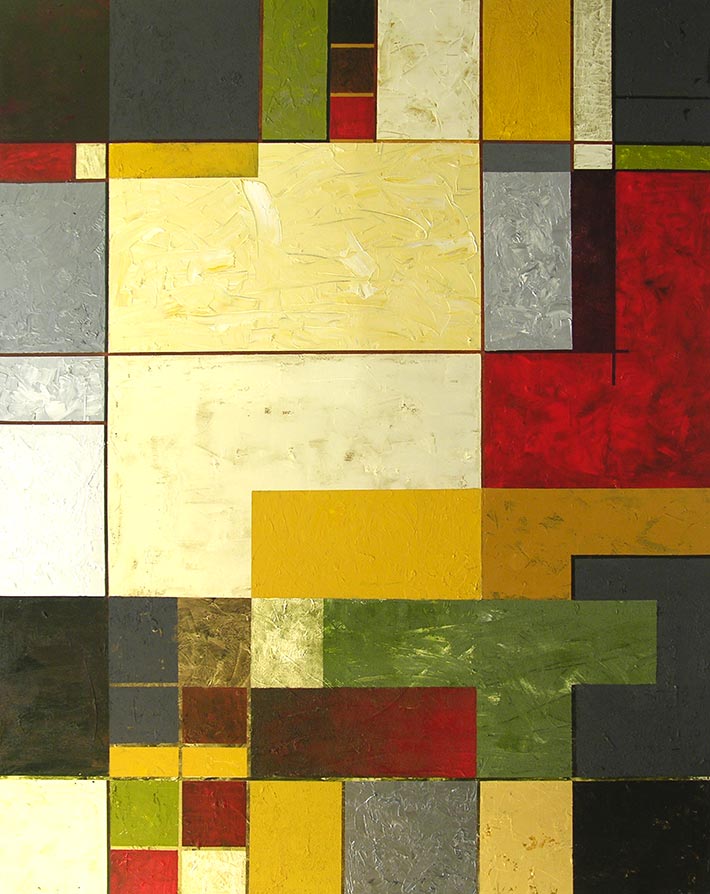 Sample 6
Abstract geometric to reflect contemporary Miami architecture and the the digital age.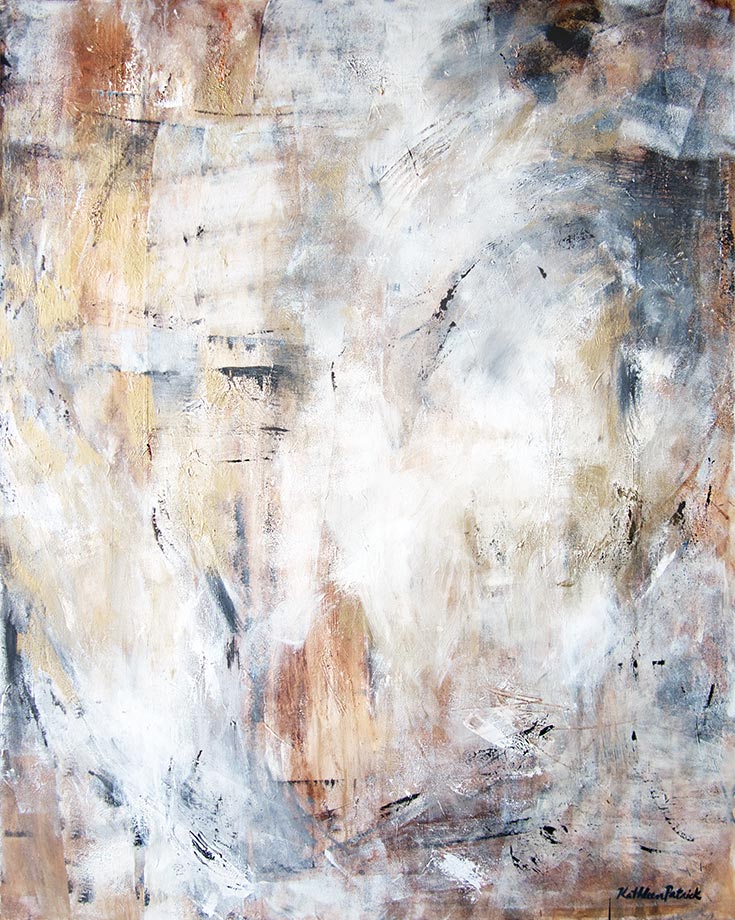 Sample 7
Utilizing neutral colors and implied movement with a composition that is almost dreamlike.

Sample 8
Paintings can be done with multiple canvases. These two canvases measured 10 feet combined.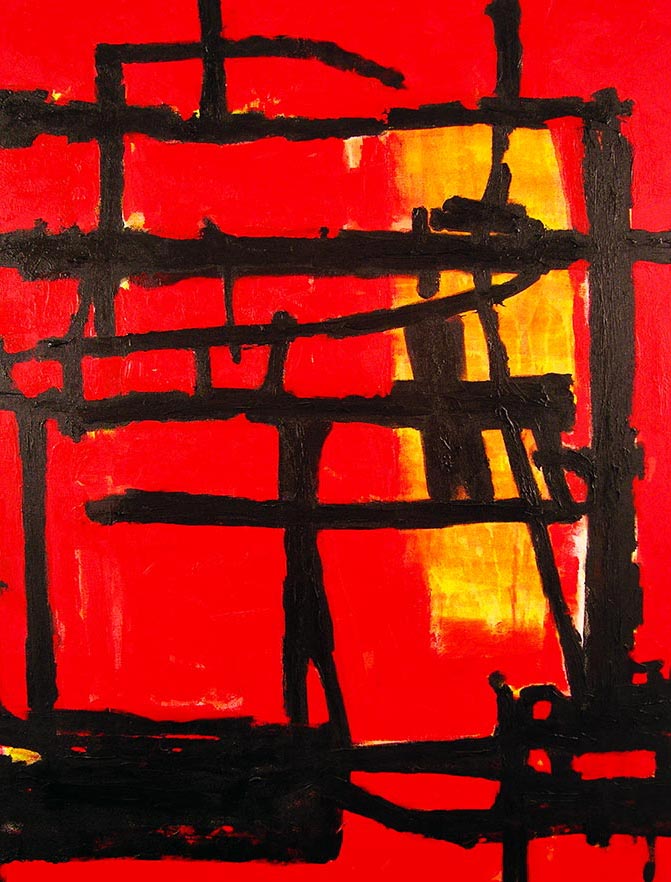 Sample 9
Boldly colored - with oriental and architectural influences.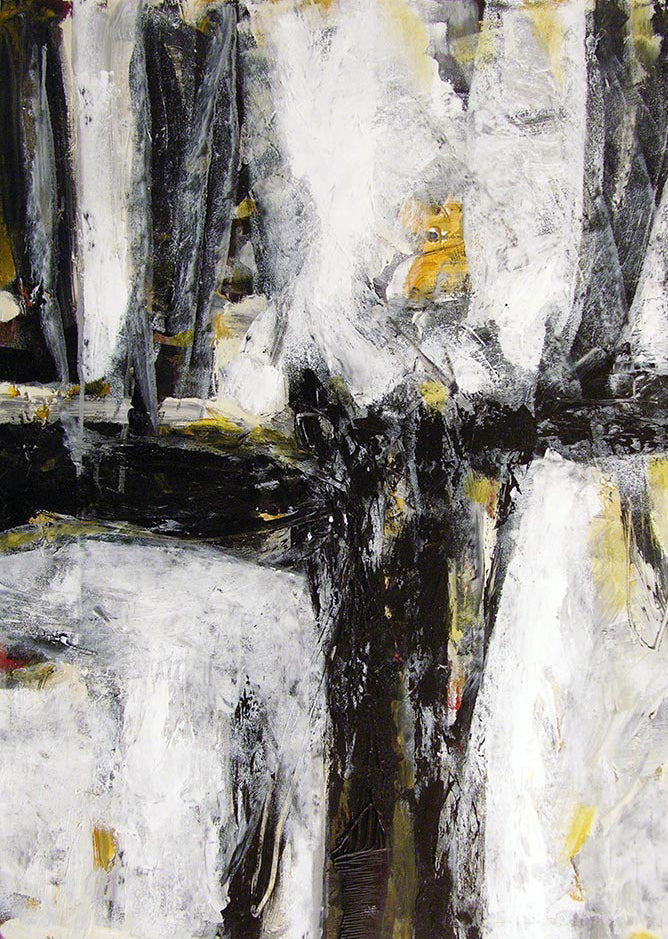 Sample 10
An Abstract in black and white with touches of amber.
Colorful Contemporary Abstract Styles -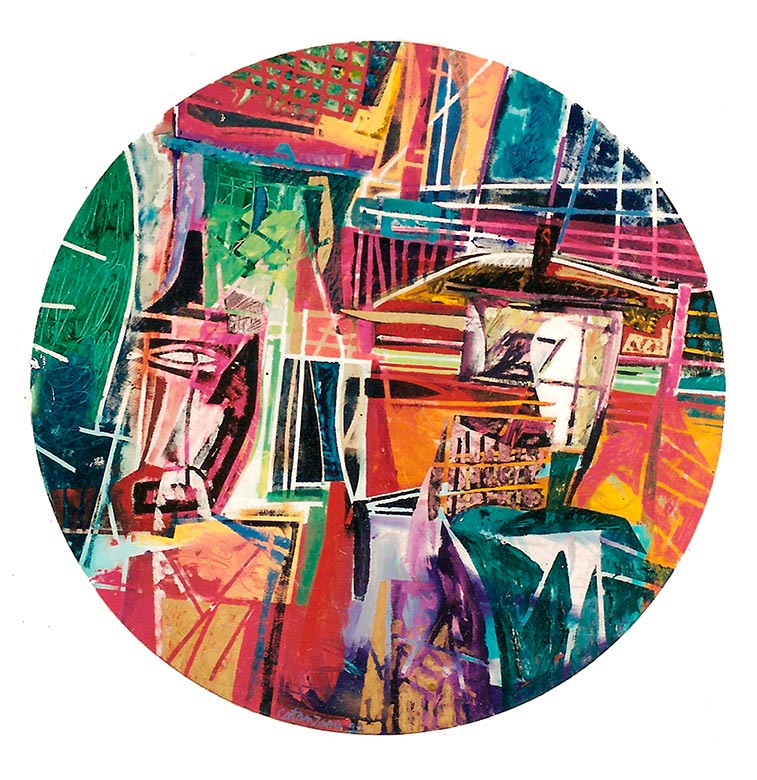 "Celebration"
Any shape for a painting is an option.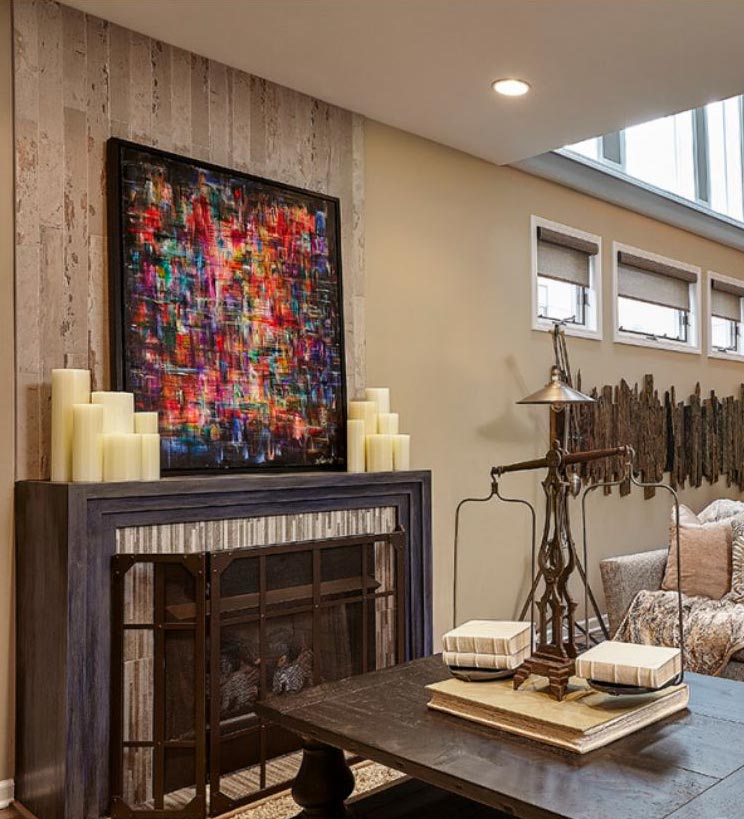 "City Lights"
A large abstract by Kathleen Patrick in a Lincoln Park, Chicago home.